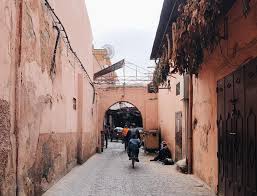 We've heard reports of people who traveled to a foreign country, and they got stuck there. Some ended up with no travel documents, money to move around, or means to get back to their country.
Others were found on the wrong side of the law and ended up in jail.
But these are things you can avoid when you travel to a foreign destination. The following are essential things you should do to avoid the same thing happening to you.
Back-up Your Travel Documents
Sometimes the unexpected happens, and you lose your luggage. And if you lose a bag where you had kept your travel documents, it becomes difficult for you to prove your country of origin.
In a foreign country, chances are no one would listen to you. Even your embassy. Especially when you don't have copies of your travel documents.
That's why you need to back them on the cloud before leaving. Upload them on Google Drive, Dropbox, or any other cloud-based back-up system. Ensure there is a way you can access the copies when the originals get lost.
With the copies, you can easily seek help from your country's embassy in the foreign country.
Back-up everything.
The passport, visa, invitation letters, and any other document that has granted you access to the foreign country.
Carry Enough Money
When visiting a foreign country, first have a budget. Know the amount of money you're required to spend on food, accommodation, transport, and any other fee. Know how much you're needed to spend during your stay in a foreign country.
It will be unfortunate if you can't afford anything in a foreign country and you get stuck.
Leave an Open Signed Cheque with a Trusted Friend
Just know that in a foreign country you might lose everything, including your money. It will be even worse if you're in a country you can't access your bank or mobile money. You can even lose your cards, and replacing them in a foreign country isn't easy.
That's why you need to leave an open cheque with someone you trust.
Just in case you find yourself in such a situation, they can cash it in the Western Union, and you'll have money in whatever country you're.
Know Your Country's Embassy
When you're stuck, your embassy will help you. But they can only help if you can access them. That's why you need to have their contact details.
It's even important to know their physical address.
If you're visiting a country without your embassy, find out about the embassies of other countries that are in the commonwealth or countries in partnership with your home country. These embassies they can help with temporary passport and visa that you can use to travel back.
Parting Shot
When you're stuck in a foreign country, ask for help. Reach out to the local authorities for help. The locals can also be of help to you. Don't get stuck and remain there. You'll be amazed by how people are friendly out there and willing to help.